Hi everyone! I'm Jamie, a 25-year-old living in the Eastern Suburbs of Melbourne, Australia. I am the person behind the drawings, a one man team if you will with some amazing supporters helping out where they can. 
Id first like to say a big thank you for visiting the website even if its just to check out the drawings, it means a lot!
I started DogeJM while studying.. At the time drawing was a great creative release and incredibly enjoyable as i practiced in my in my most favourite subject, Animals (Dogs in particular but never limited to). I started a small Instagram page as doge_jm, asked some friends to send me photos of their dogs and that's really where it all started. 
With this came some exciting growth on social media and i discovered how much a custom drawing of a pet really mean't to people, especially of those beloved fur babies who had passed. 
I started drawing using a very old Wacom Bamboo Tablet and a super old version of Photoshop before taking the jump and purchasing an Ipad Pro and Apple pencil. I have not looked back since!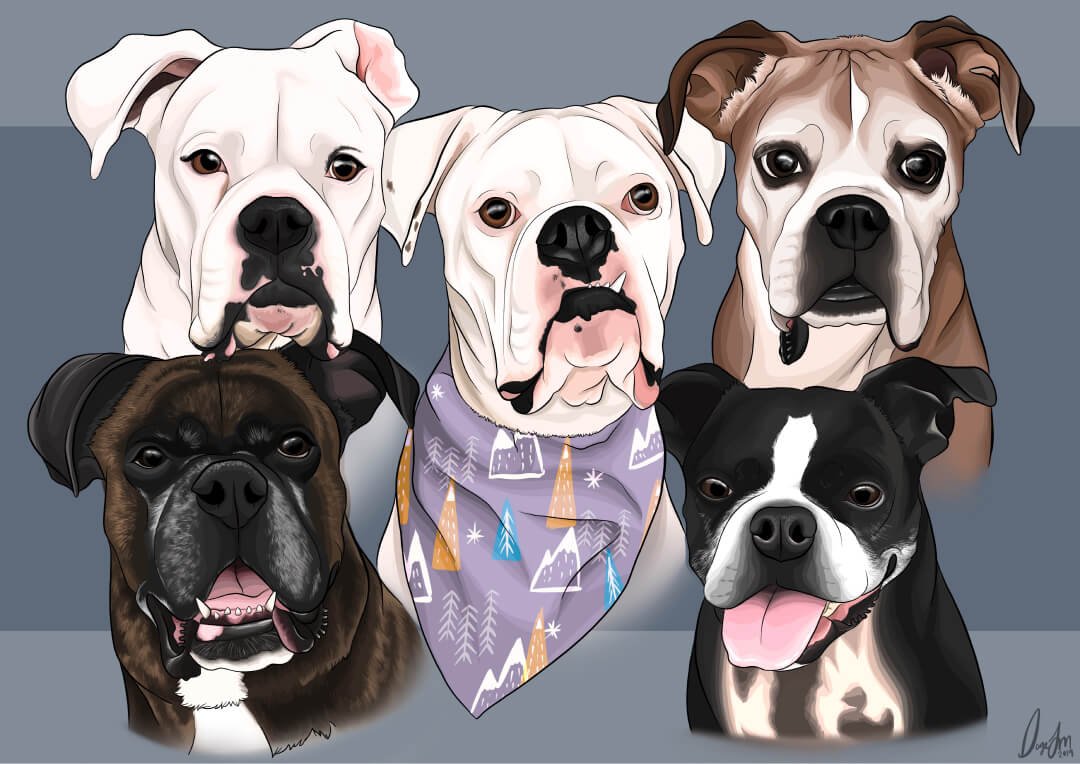 DogeJM is essentially a slang word for dog, inspired by a meme you might have heard of and my initials (pronounced Doe Je and then my initials).
As you might have guessed, I have a big soft spot for dogs, animals in general but dogs in particular. Every pet I get to draw is such a pleasure and I do my very best to capture even the tiniest of  details that really makes your pet who they are.
Thank you for following me on this journey of creation and memorialisation. Please get in touch if you have any queries or would just like to show off your pet! I will greatly appreciate either.